LAS VEGAS (KTNV) — Nevada Gov. Steve Sisolak is making it clear that he isn't happy with the Centers for Disease Control and Prevention's new advice about testing.
The CDC released modified guidelines on Aug. 24. According to the new guidelines, people who do not have symptoms have no need to be tested, even if they have been recently exposed to the coronavirus.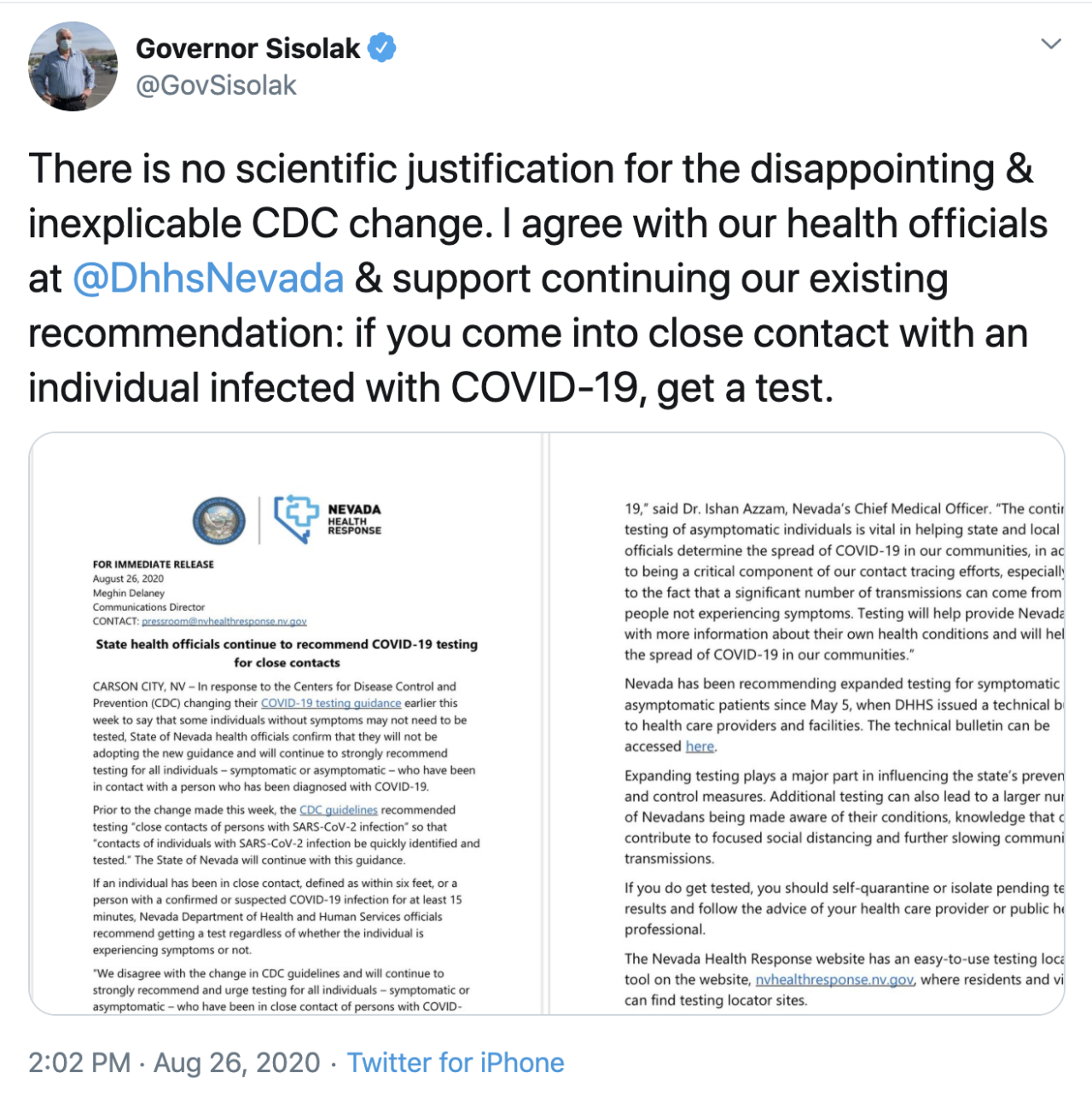 According to CNN, the change is a result of pressure from the upper ranks of the Trump Administration.
RELATED: Nevada health officials conflict with CDC on COVID-19 testing recommendations
Also, Dr. Anthony Fauci was in surgery during the Aug. 20 meeting of the task force and was not part of the discussion related to the new guidelines.
RELATED: 'Largest testing event yet' in Vegas valley coming soon; 60K tests to be administered for free
Fauci says he is "concerned about the interpretation of these recommendations and worried it will give people the incorrect assumption that asymptomatic spread is not of great concern. In fact, it is," he said.
President Trump has repeatedly suggested less testing.
RELATED: Trump: 'With smaller testing we would show fewer cases'