Lake Las Vegas and its developer, Raintree Investment Corporation, have sold and closed 23 Summer House, the inaugural custom home built in the newly developed Estates at Reflection Bay. "Water's Edge" sold for $6.5 million, making it the highest priced sale in Lake Las Vegas since 2007.
The Estates at Reflection Bay is a new development within Lake Las Vegas and includes custom home sites from 1/4 acre up to two acres and semi-custom luxury homes from Blue Heron.
This award-winning home was conceived and built to provide inspiration for waterfront and other custom homesites in the Estates at Reflection Bay. It was designed by Swaback Partners and built by Merlin Custom Home Builders.
Water's Edge was the first contemporary home design in Lake Las Vegas.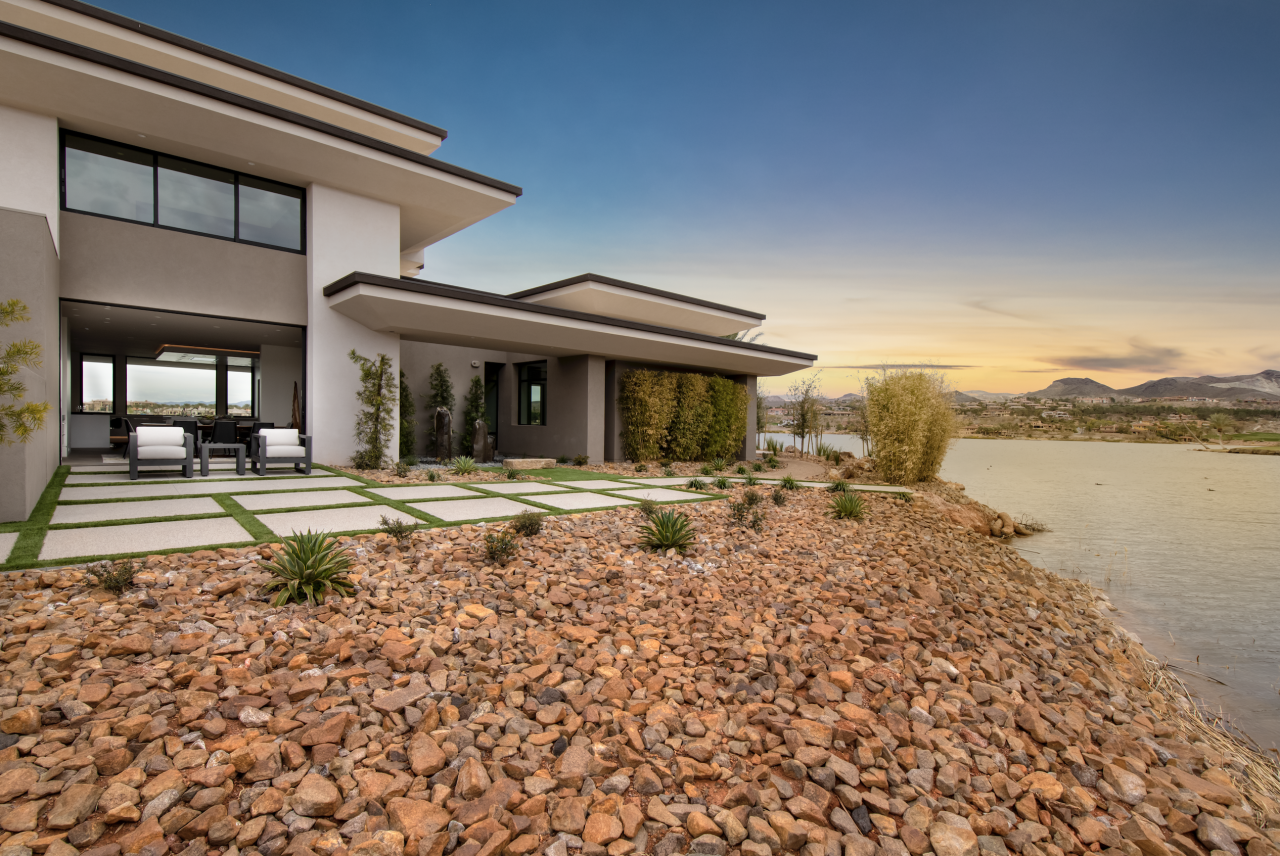 The 8,838 square foot home received a Gold Nugget in the prestigious 2020 Pacific Coast Builders Conference (PCBC) and a Silver Nugget Award for design and architecture by the Southern Nevada Home Builders Association.
The same week that Water's Edge closed, two one-acre sites also closed for $1.59 million each.
Resale (existing) home sales in Lake Las Vegas also held steady in 2020 despite the pandemic.
In the period of January through August, 429 sales were recorded in 2020 at an average sale price of $456,678. The sale price was up from $381,216 over the same period last year.