Melinda Sheckells, Las Vegas lifestyle and entertainment expert, shares recommendations on what to try this week and what's happening around town in the realm of dining and drinking.
This week, Las Vegas celebrates two tasty holidays: Tuesday, Cinco de Mayo and Sunday, Mother's Day.
And although restaurants remain closed for dine-in service, there are some great ways you can treat yourself and mom with takeout and delivery.
Here's all the delicious dish on what's happening around Las Vegas.
Nothing goes better with Cinco de Mayo than the perfect margarita and Cointreau has 30 great recipes for the libation on its site, with variations such as the grilled peach margarita, the smoked blueberry margarita and the spicy cucumber margarita.
Cointreau is an orange-flavored triple sec liqueur—the key ingredient in margaritas, in addition to tequila and lime juice.
No matter what you add to your margarita, remember this simple equation: one-part lime juice, one-part Cointreau and two-parts tequila Blanco.
Liquorworldlv.com has Cointreau for curbside pickup and same day delivery.
Looking to try a new tequila? Casa Dragones is 100 percent pure blue agave silver tequila, made in small batches. It has a smooth taste that is ideal for margaritas and other cocktails.
Casa Dragones is at Liquor World, Total Wine and Lee's.
And for Mom …
Wolfgang Puck Players Locker (Downtown Summerlin) is featuring a special Mother's Day menu from its sister restaurant Cut Steakhouse at The Palazzo, which is currently closed. Chef Matthew Hurley's multicourse feast is $65 per person and comes with a choice of salads, entrées, sides and dessert, including red wine braised beef short rib, macaroni and cheese and banana cream pie. Each order features a complimentary bottle of wine. There is also an ala carte dessert selection. All orders for Mother's Day must be placed by Friday, May 8 for pickup May 10.
Summerlin favorite Honey Salt (1031 S Rampart Blvd.) has got it all for mom with cocktail packages, brunch, dinner and gifts.
Brunch is from 11 a.m. to 3 p.m. on Sunday and features either spinach frittata or quiche Lorraine, along with smashed avocado flatbread and green goddess juice, hash, bread pudding and biscuits. The menu ranges from $135 to $145 and serves four people. Add a centerpiece from Miss Daisy for an additional $75. Cocktails packages are available. Honey Salt is doing a multicourse Mother's Day dinner from 4 to 7 p.m. for $150 to $175 with entrées such as salmon, chicken parm or paella, salad meatballs and strawberry shortcake, and jewelry addons from local designer Dee Berkley.
Order by May 7 for pickup or delivery.
CLICK HERE FOR MORE MOTHER'S DAY SPECIALS
Big B's Texas BBQ (6115 S. Fort Apache Rd., Suite 110; 3019 St. Rose Pkwy., Suite 130) is offering an $89 Mother' Day smoked meat feast—think chicken and tri tip—that serves six people and comes with sides, dessert and plates and utensils. Call ahead and order for pickup on Sunday at their two locations. The regular menu will also be available.
Chef Sonia El-Newal's Rooster Boy Cafe (2620 Regatta Dr. #113) goes savory and sweet for mom with a $125 brunch serving four guests with an optional caviar add on for $55. Every bite is delectable with a pastries, green chilaquiles, breakfast galette, Dutch Oven pancake, strawberry shortcake and I Love Mom cookies.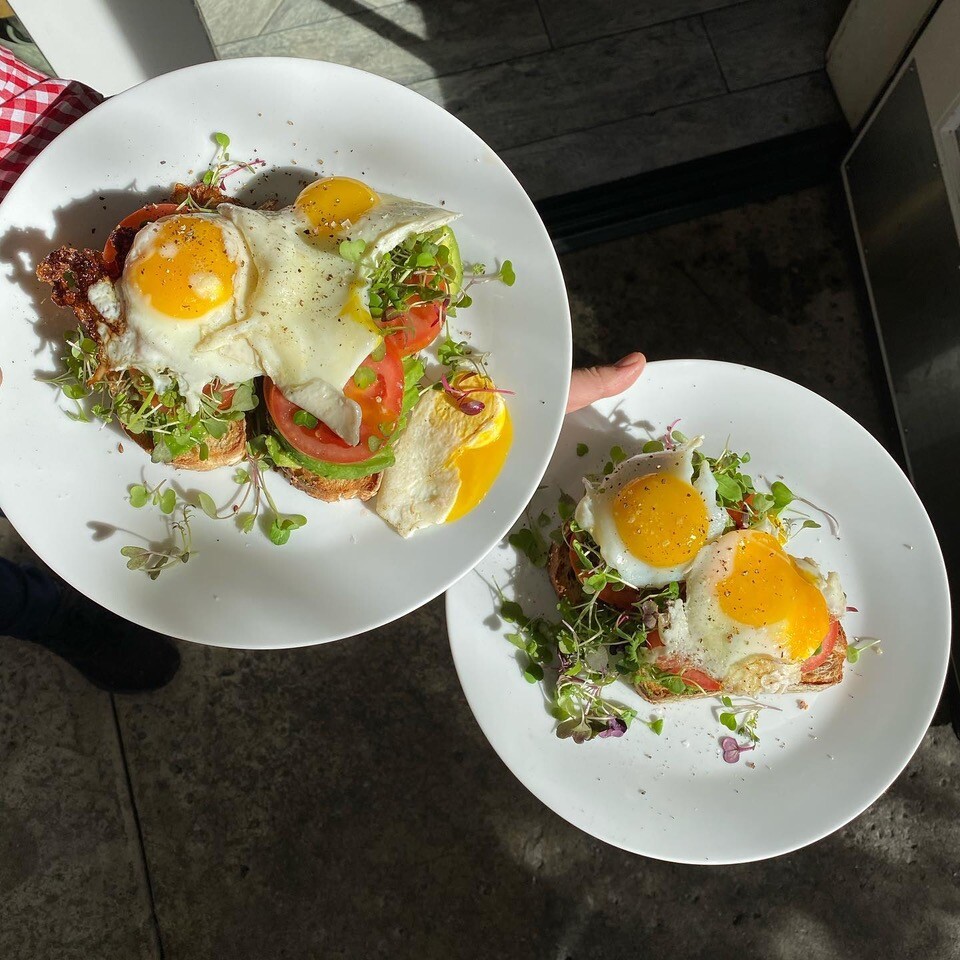 Call between 11 a.m. and 3 p.m. to place an order for delivery or curbside pickup.
For more dining and entertainment news, visit @melindasheckells and KTNV's @wereopenlv.