The real estate website Zillow has released its annual Celebrity Neighbor Survey.
The survey asked which celebs Americans would most and least like to have as their neighbor.
The singing sensation Taylor Swift was voted the Most Desirable Celebrity Neighbor. She earned 12 percent of the vote. Actress Jennifer Lawrence and comedian Amy Schumer rounded out the top 3 positions with 11 percent and 9 percent respectively. All three women were equally as popular among male and female voters.
At the top of the other list is Republican presidential candidate Donald Trump. The controversial business magnate moved up 3 spots from last year and one in four voters (24 percent) voted for Trump this year. Trump was especially disliked by females (27 percent) and millennials (33 percent).
However, it should be noted that Trump came in fourth on the Most Desirable Neighbors list.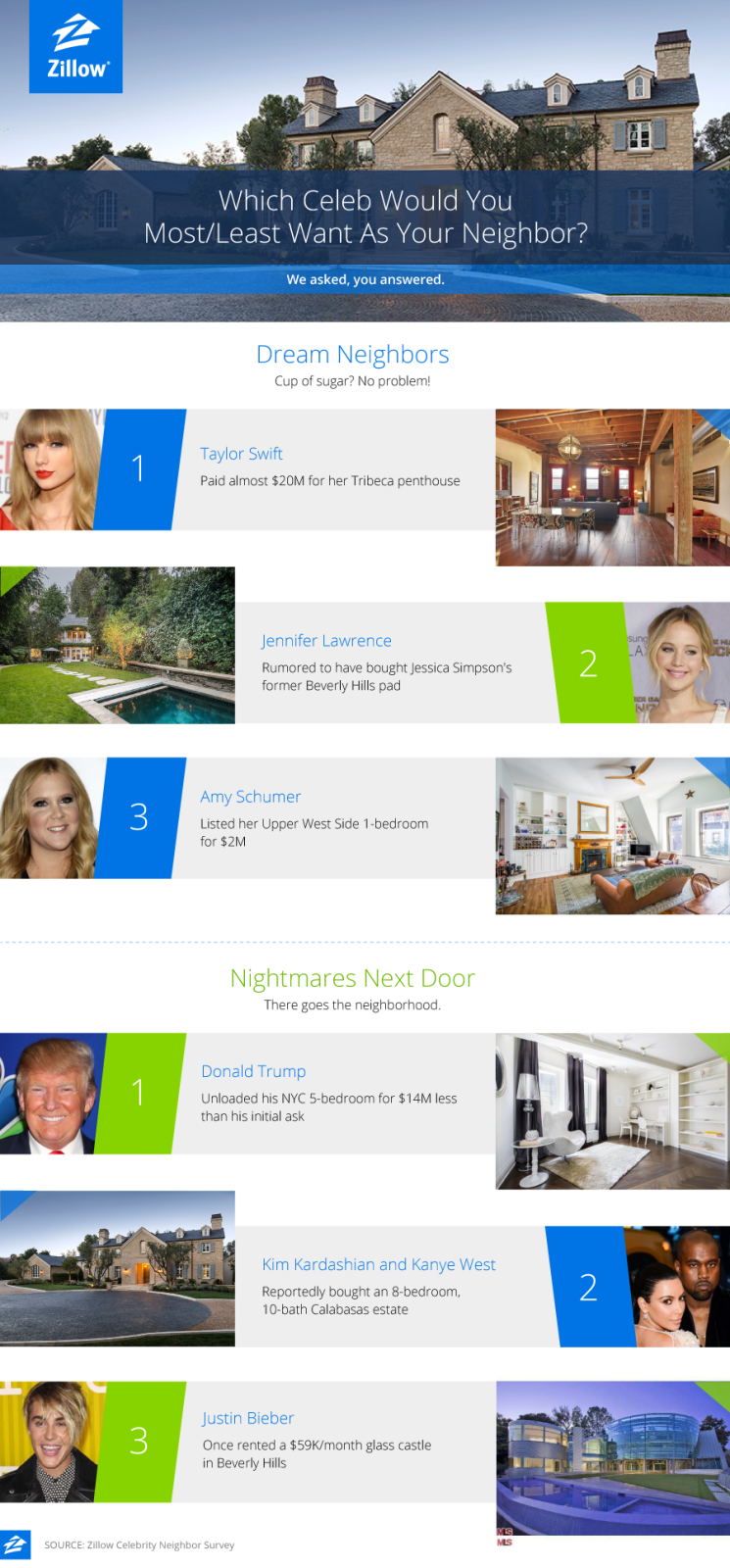 Kim Kardashian and Kanye West came in second with 22 percent of the votes, narrowly defeating last year's worst neighbor, Justin Bieber. Another presidential candidate also made the Worst Neighbors list -- Democrat Hillary Clinton.