LAS VEGAS (KTNV) — Another large convention has canceled its plans for Las Vegas this year.
The Specialty Equipment Market Association (SEMA) announced today that it will not be holding its annual show in November in Las Vegas.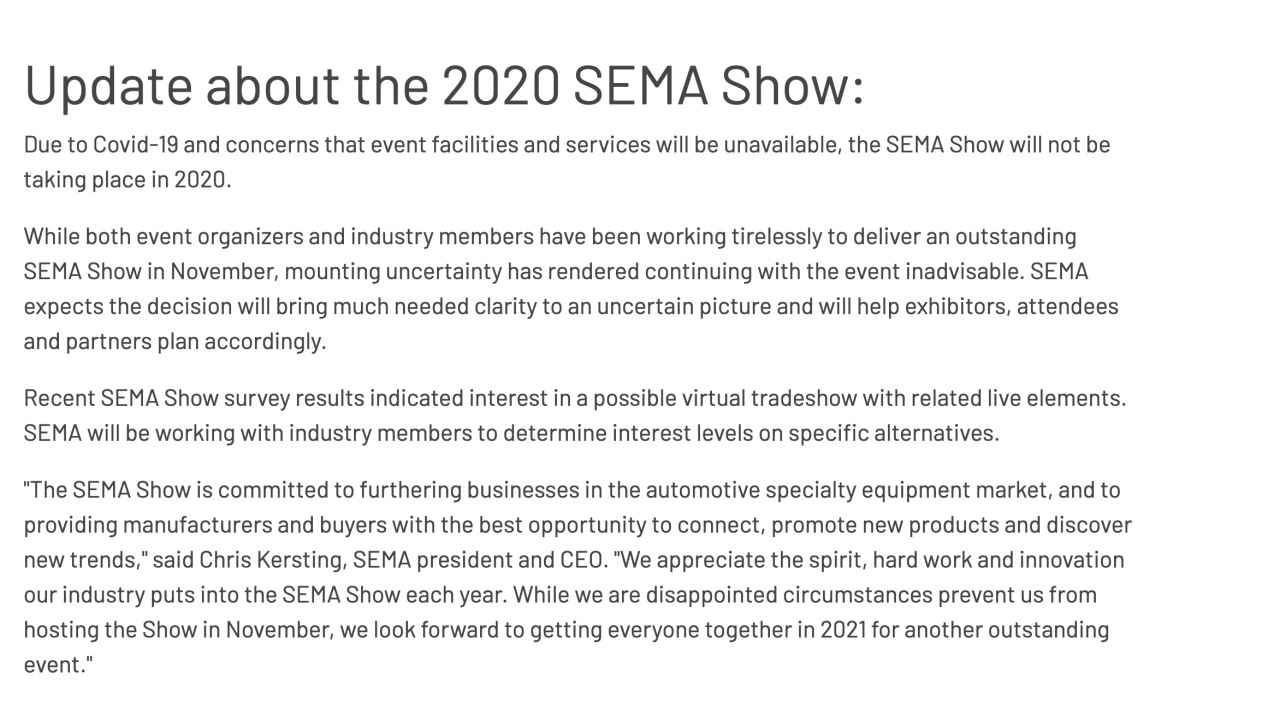 The annual show, which is held at the Las Vegas Convention Center and its lots, consistently attracts approximately 160,000 attendees each year and approximately 3,300 media representatives. It also generates about $260 million for the local economy.
Status of upcoming events, conventions in Las Vegas | 2020
Even though the show is closed to the public, they also host an after-party for the public featuring dozens of the vehicles that participated in the show.