LAS VEGAS (KTNV) — It could soon be illegal to put mobile tracking devices on vehicles without the owner's knowledge.
That's according to Assembly Bill 356 which is being sponsored by 17 different assemblymen and assemblywomen on both sides of the aisle.
According to the bill, a first offense would be a misdemeanor, a second offense would be a gross misdemeanor, and any further violations would be a category C felony.
Under current state law, tracking devices are considered an invasion of privacy but not a criminal offense.
"I think those are the punishments that came back from legal but we're obviously open to the committee's discretion on what you think is appropriate," Assemblywoman Selena La Rue Hatch said during a judiciary hearing on Wednesday. "I think the importance here is we wanted to establish this as a crime because it's not in statute currently."
This comes after GPS devices were found on vehicles across the state including Reno mayor Hillary Schieve.
In December, Shieve took her vehicle into a shop where a mechanic discovered a device that had been placed there without her knowledge. Schieve said an investigator trespassed on her property to place the device and is now suing him for invasion of privacy, trespassing, civil conspiracy and negligence, and attorney's costs.
In another example, a tracker was found on a vehicle belonging to Washoe County Commission Chair Vaughn Hartung.
"They found when the person was in his driveway and that tracker was on his car for seven months but it turned out to be the wrong car," assemblywoman Jill Dickman said. "It was his wife's car which his daughter uses. They were even followed to a baby shower."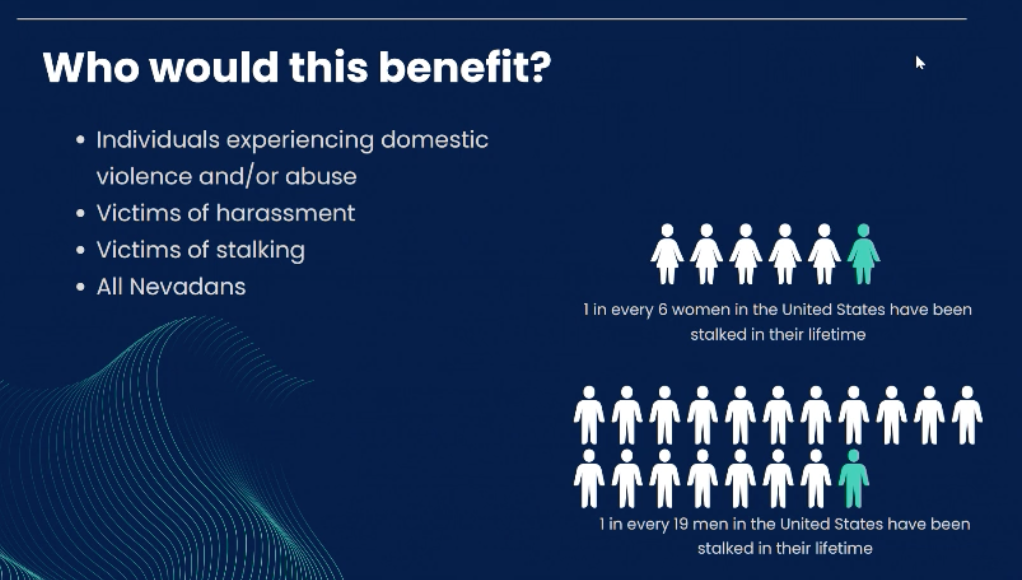 While these are high-profile examples, lawmakers said this situation could happen to anyone.
"An executive director of a Southern Nevada program shared that a handful of victim survivors at their confidential shelter location have been found due to vehicle tracking devices," Serena Evans, policy director for the Nevada Coalition to End Domestic and Sexual Violence, said. "We believe bills like this to intervene with predatory abusers is necessary because perpetrators shouldn't be allowed to keep tabs on their victims-survivors."
At least 25 states already have laws like this in place.
If the bill passes and is signed into law, it would become effective on July 1.